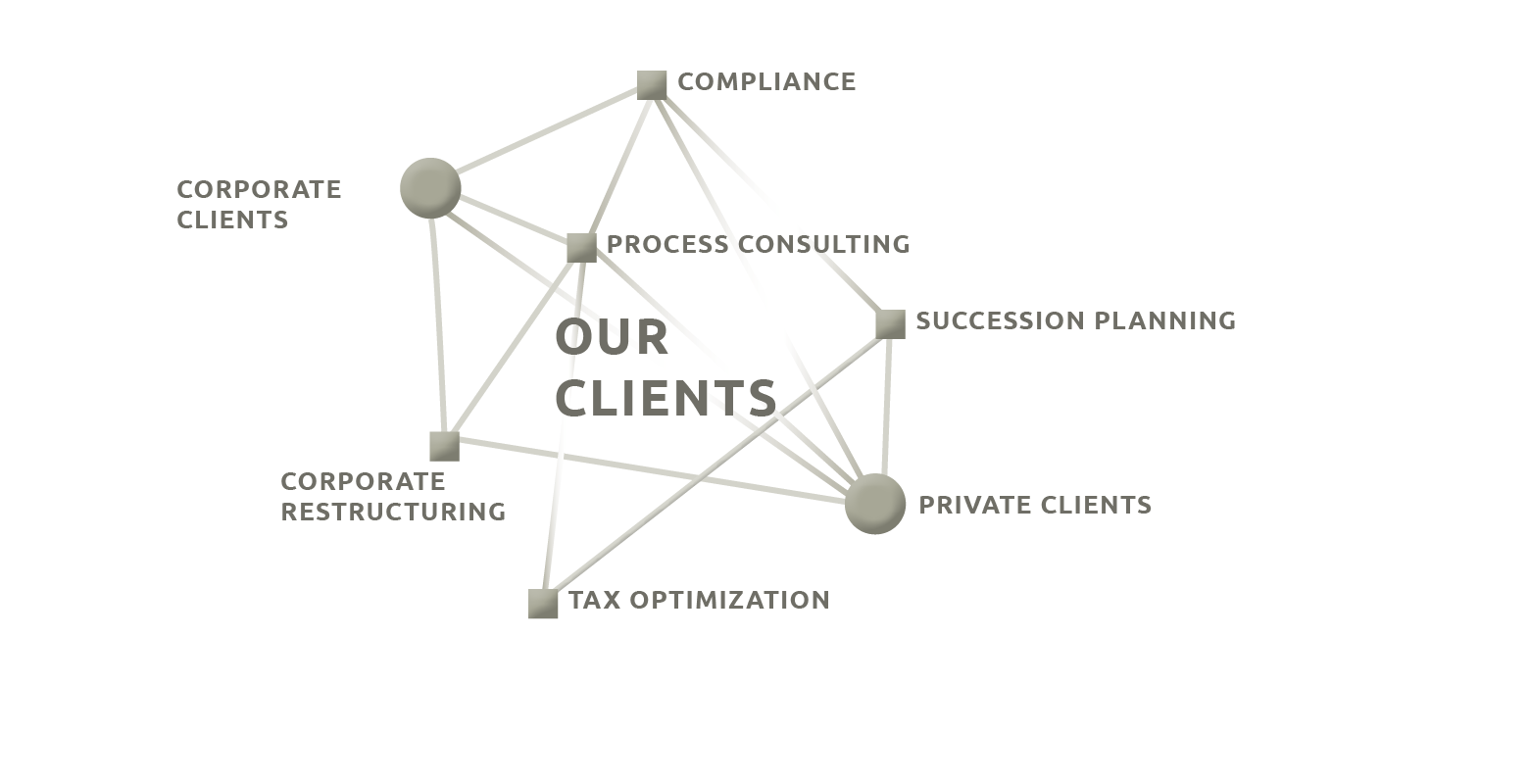 The focus of our tax advise is on the protection and the optimization of your tax position.
Any tax optimization requires a good knowledge of the current situation and the objectives of our clients. Our advise takes legal and factual aspects into account.
Proven tax optimization models will help, for example, to reduce trade income taxes or to ensure the tax deductibily of refinancing costs. These models will help both private clients and corporations.
One of the major needs of our domestic and international clients and the aim of our tax services is to eliminate any personal liablity or risk of fraud or tax evasion. Process consulting with a focus on VAT, wage withholding taxes and transfer pricing are essential for our tax compliance services.
Read more about our services.